Getting started with Marketinly
Starting to work with the Marketinly is easy. All you need to add is at least one service and at least one employee and you can start using booking forms. In this section we'll quickly run through the fastest and easiest configuration and use case for the Amelia plugin, without going into excessive detail – so you can get the look and feel of the booking solution.
Adding a Service
The first thing to do is to create a service, i.e. the activity that customers will book through your website.
To add a service go to Services:
Once the page is open, you need to add a category. Click the "Add Category"
Give a name to the new category and then click the "Apply" button.
Once the category is added you can click on the "Add Service" button in the top right of the screen.
A sidebar appears in which you can provide the service details. Mandatory parameters are: name, category, duration and price. If you wish, you can specify additional parameters (service picture and gallery, buffer time, capacity, etc.) .
Once the service is saved it should appear in the list.
Adding an Employee
Employees are those who provide services to the customers (e.g. trainers, coaches, doctors, etc.). Each employee can provide an individually configured list of services, can have his/her own working schedule, and have other settings.
To add an employee, go to Employees:
There click on the "Add Employee" button either in the top right or in the bottom right of the screen:
In the first tab of the dialog that appears you can define your employee's primary details. Mandatory details are: first and last name and email. Other details (photo, related user, phone, notes, etc.) are optional.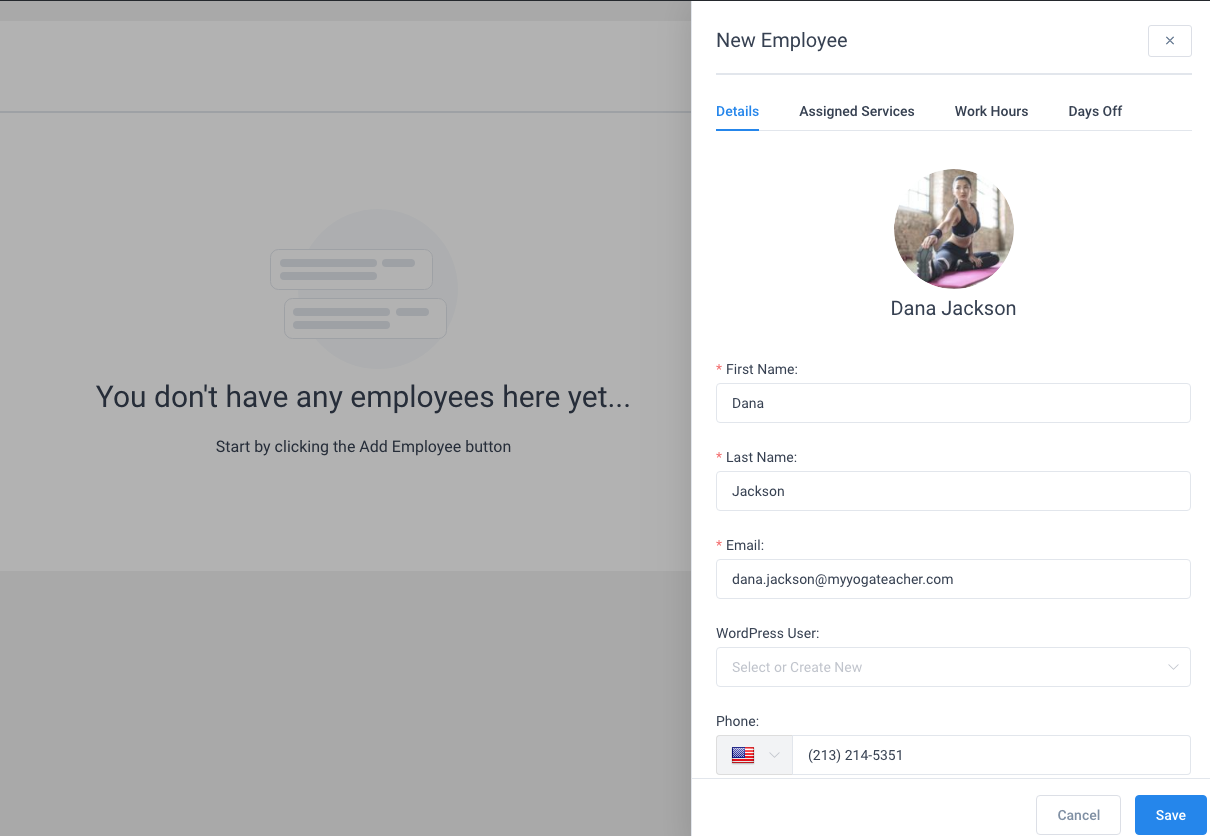 Before saving, the details, you need to go to the second tab, and tick the checkbox near the service we've created on the first step, to assign the newly created employee to this service.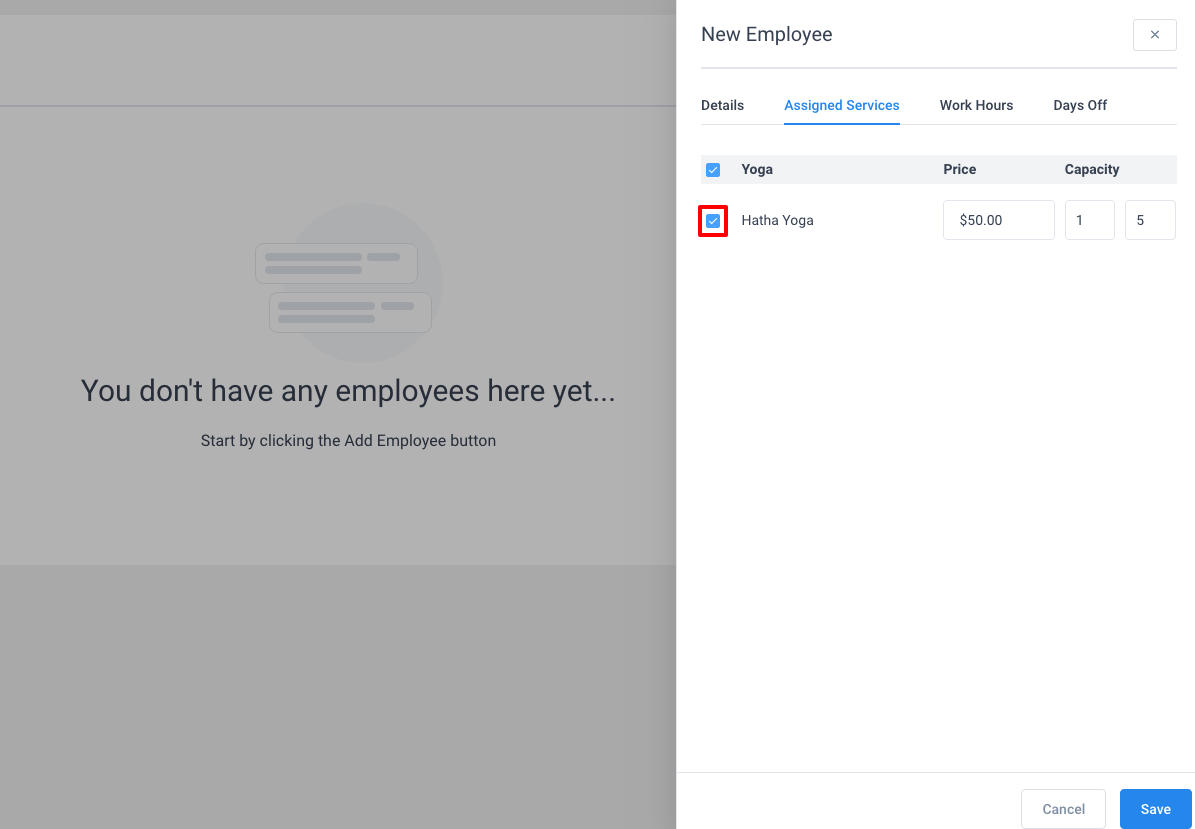 You can play around with other employee settings (individual service price and capacity, individual working hours and breaks, individual days off).
Once you've configured an employee click the Save button in the bottom right of the dialog. The employee should appear in the list:
Managing  Appointments
Once you have an appointment booked from the front-end you can manage it from your WordPress' admin panel.
Go to your  Appointments:
You should see the appointment you've just booked at the front-end. You can either use the controls to change the appointment status (reject or approve), or click "Edit" to adjust the appointment parameters:
As you can see from this quickstart guide, Amelia is not at all complicated to use. There is however a host of advanced features in addition to the basic ones describer here – such as configuring multiple locations, service extras, individual breaks for employees, group appointments, and others. Feel free to browse through the documentation to see additional tutorials and examples.